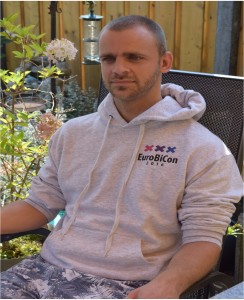 Foto: A3 Maliepaard (c)
Welkom op mijn website! Ik ben Emiel Maliepaard, opgeleid als brede sociaal geograaf en op dit moment werkzaam op het gebied van gender-based violence, gender stereotyping, seksualiteit op scholen, en biseksualiteit in Nederland. Onderzoek naar (bi)seksualiteit en gender is mijn specialiteit, maar ik ben zeker ook geïnteresseerd in andere facetten van het sociale en ruimtelijke leven van individuen en groepen.
NB: Wil je meer weten over mijn onderzoeken, over biseksualiteit, of heb je een onderzoeker nodig, contact me hier. Valorisatie van kennis – door advies, onderzoek of een presentatie – vind ik erg waardevol.
Welcome to my website! I am Emiel Maliepaard. Human geographer by training, expert in bisexuality. I am currently working on gender based violence, gender stereotyping, bisexuality in the Netherlands and sexuality in education. Unfortunately, most information on this website is in Dutch. At this point in time, the only English section is the ' academic passport' area in which you can find all information on my research, interests, outputs, memberships, and academic efforts Please do not hesitate to contact me when you have any queries, suggestions, or have no institutional access to my works!