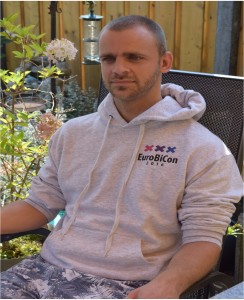 Foto: A3 Maliepaard (c)
Welkom op mijn website! Ik ben opgeleid als sociaal en cultureel geograaf, maar beschouw me tegenwoordig vooral als sociale wetenschapper met extra interesse in sociaalruimtelijke vraagstukken. Onderzoek naar (bi)seksualiteit is mijn specialiteit, maar ik ben zeker ook geïnteresseerd in andere facetten van het sociale, seksuele en romantische leven van individuen en groepen. Recent onderzoek: biseksualiteit in Nederland, seksuele integriteit op middelbare scholen, en interactie tussen gender-based violence en sociale normen. Zie voor een volledige lijst van publicaties – breder dan (bi)seksualiteit – het Engelstalige deel (academic passport). 
Wil je meer weten over mijn onderzoeken, over (bi)seksualiteit, of heb je een onderzoeker nodig, contact me hier. Valorisatie van kennis – door advies, onderzoek, een presentatie, of mediabijdragen – vind ik erg waardevol.
Welcome to my website! I am originally trained as a social and cultural geographer but consider myself as a social scientist with a geographical perspective. My main expertise is (bi)sexuality in everyday (social and spatial) practices, but I am very much interested in the social, sexual, and romantic lives of individuals and groups. This website is predominantly targeted at a Dutch speaking audience, please visit the ' academic passport' area for all information in English: information about my recent and current studies, (peer reviewed) publications, research interests, memberships, and academic efforts. Please do not hesitate to contact me when you have any queries, suggestions, or have no institutional access to my works.