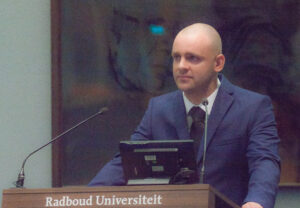 Dutch Dit is de website van dr. Emiel Maliepaard, sinds juli 2021 verbonden aan de Nederlandse Defensie Academie / Faculteit Militaire Wetenschappen. Hier doe ik (bijna) fulltime onderzoek naar de ervaringen en (zorg)behoeften van veteranen. Hiernaast heb ik een boek geschreven over ervaringen van militairen uit het Duitse Afrikakorps (1941-1943).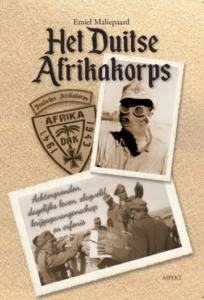 Struin gerust door mijn website en contacteer me via LinkedIn of ResearchGate voor vragen over mijn werk, of toegang tot mijn publicaties.
English Welcome to my website! I'm dr. Emiel Maliepaard,  I started working as a postdoc researcher at the Netherlands Defence Academy in juli 2021. My research focuses on veterans and their deployment experiences.  Next to this, I wrote a book on the experiences of soldiers of the German Africa Corps (Afrikakorps) who were deployed in North-Africa (1941-1943).
This website is predominantly targeted at a Dutch speaking audience, please visit the ' academic passport' area for all information in English: information about my recent and current studies, (peer reviewed) publications, research interests, memberships, and academic efforts. Please do not hesitate to contact me via Researchgate if you have any queries, suggestions, or have no institutional access to my works.